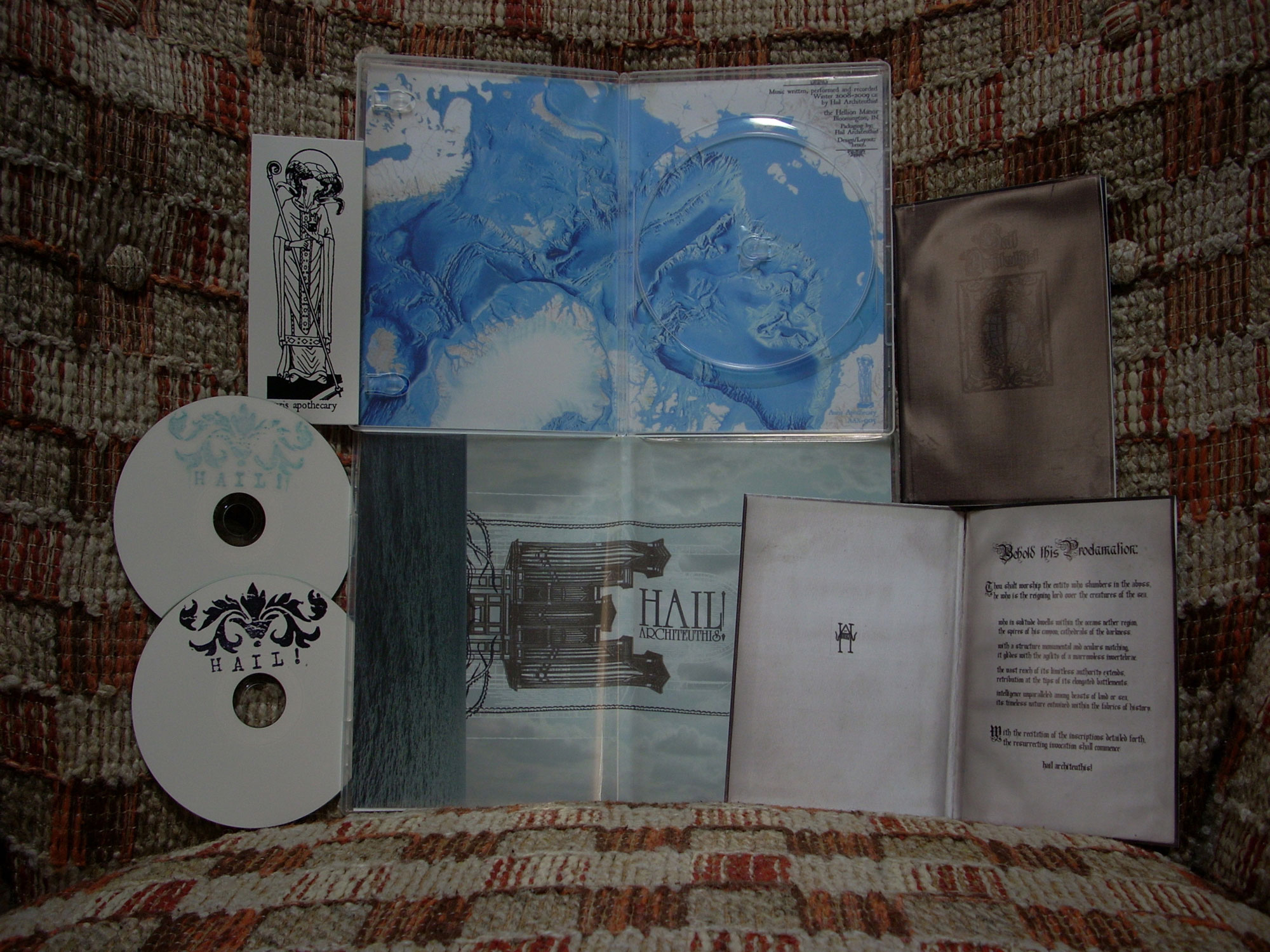 Hail Architeuthis! EP
---
Released April 20, 2009
sold-out
Info
A single 20 minute track which is a ritualistic hymnal of audible invocations transmitted within the oceanic abyss. Highly recommended for headphone listening.
Packaging
High-resolution artwork in a slimline poly dvd box, hand-stamped disc face and detailed insert booklet containing spiritual proclamation. Also includes Auris Apothecary sticker.
Tracklisting
01 - 20:00 - Hail Architeuthis!
Audio