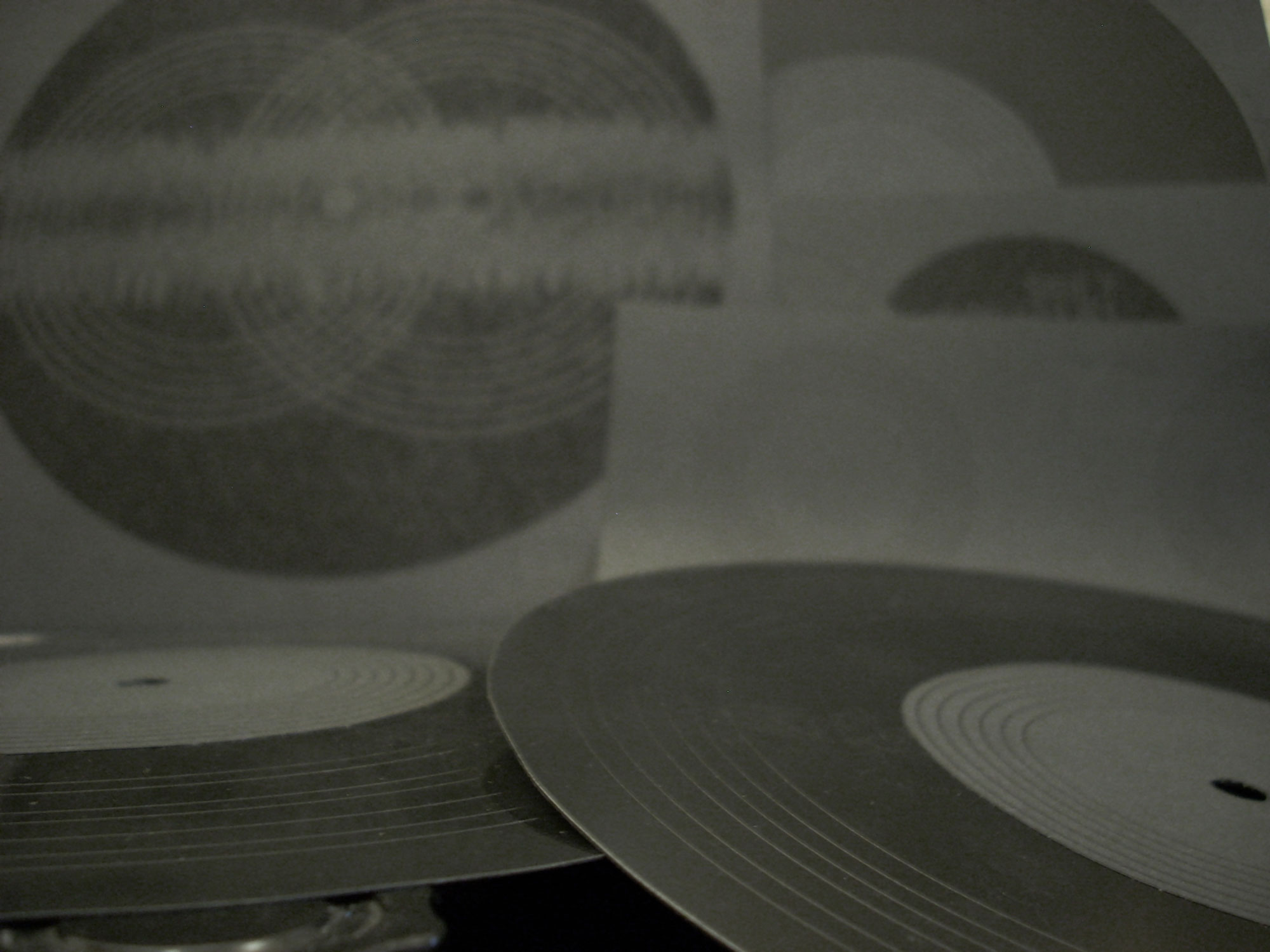 Locked in Translation
---
Released October 31, 2012
sold-out
Info
As the enduring purveyors of audible provocation, UNHOLY TRIFORCE have spent their career making all attempts to force listeners into becoming interactive participants through anti-cassettes, tape loops, glue records and more. One such experiment lead to the creation of an entirely new series for Auris Apothecary, the Locked Groove Lathe Plate Series, whose first batch was released a month ago. However, almost a year prior to it an idea was born, put into action and shelved in order to wait for the most appropriate date of liberation. Locked in Translation was that project, and today is that date. Featuring artwork that visually displays each locked groove's waveforms, Locked in Translation encourages eternal destruction through the blending of all grooves into a single composition, initiating a new level of interactive creation & generative outcomes for each listener.
From the packaging: "The object in your hand contains 13 locked grooves, lathe-cut one at a time into a black plastic plate. They are to be listened at maximum volume for an indefinite amount of time for individual exposure, then transferred and mixed to be played simultaneously. The resulting composition is the intended listening experience."
Packaging
7" hand-cut black plastic plate lathe-cut in mono with black laserjet printing on charcoal paper labels. Foldover sleeve with black laserjet printing on same charcoal paper. Insert with ram stamped in black ink on charcoal paper. Serial number hand-scratched in roman numerals into surface of B-side.
Tracklisting
A1 - ∞ - 6:1.8[1
A2 - ∞ - 6:1.8[2
A3 - ∞ - 6:1.8[3
A4 - ∞ - 6:1.8[4
A5 - ∞ - 6:1.8[5
A6 - ∞ - 6:1.8[6
B1 - ∞ - 7:1.8[1
B2 - ∞ - 7:1.8[2
B3 - ∞ - 7:1.8[3
B4 - ∞ - 7:1.8[4
B5 - ∞ - 7:1.8[5
B6 - ∞ - 7:1.8[6
B7 - ∞ - 7:1.8[7
Video