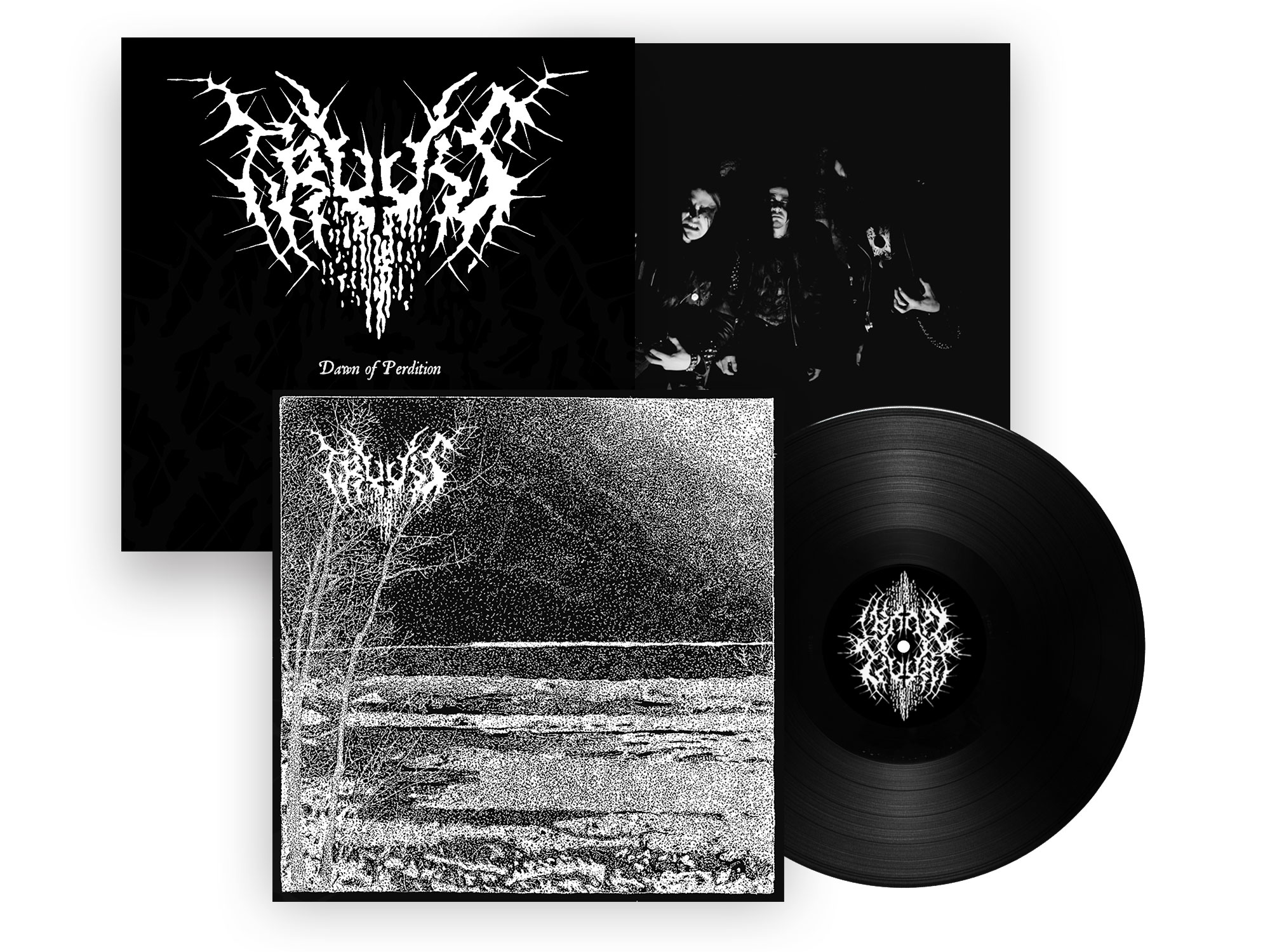 Info
Auris Apothecary is proud to present the release of "Dawn of Perdition," the debut EP by blackened metal band TRUUS of Indiana. Featuring a trio lineup of members well-versed in heavy sounds (Gnaw Bone, Sekrete, Porunga, etc), TRUUS is a tightly honed entity channeling raw black metal filled with moments of bleak anguish and forlorn triumphs.
With an album title like "Dawn of Perdition", you pretty much know what you're getting into. Apocalyptic visions mixed with desolate sounds that embody the beginning of the end times, whatever/whenever those times may be. And on their debut EP, TRUUS deliver on the despondent title with 4 tracks of black metal that's raw without feeling unrealized, progressive without ignoring tradition, and triumphant without being uplifting. The tones on "Dawn of Perdition" are seething with distortion, covered in layers of gain that simultaneously cut like a knife while also obscuring the progressions in a murky fog. It isn't overproduced and it doesn't underdeliver because it promises nothing. Each of the four tracks were recorded live inside a small house in single takes in a single day, capturing TRUUS in their truest manifestation - unshrouded and without embellishment, yet brimming with intensity that is permeating every passage.
"Dawn of Perdition" is filled with chaos, like a horrible dream where some kind of "Ghost of Apocalypse Future" visits at night and guides you through an altered reality of unworthy kings, fire raining from the sky, rivers of blood, and uprisings ending in crumbled kingdoms. Except the dream didn't end and there's no heartwarming message about being nicer and you realize you're awake and TRUUS has been bludgeoning you with blastbeats and tortured vocal emanations over a wall of distorted cacophony this whole time. For being a debut effort, "Dawn of Perdition" is an incredibly potent and promising sign of things to come. Even if the things to come are hellfire and destruction.
Packaging
180 gram Black 12" vinyl record
B/W pro-printed jackets
Double-sided B/W insert
Download card
Tracklisting
A1 – 03:14 – Fourth Seal
A2 – 04:31 – Dawn of Perdition
B1 – 04:38 – A Great Rising
B2 – 06:02 – Memoir of Self Reckoning
Audio