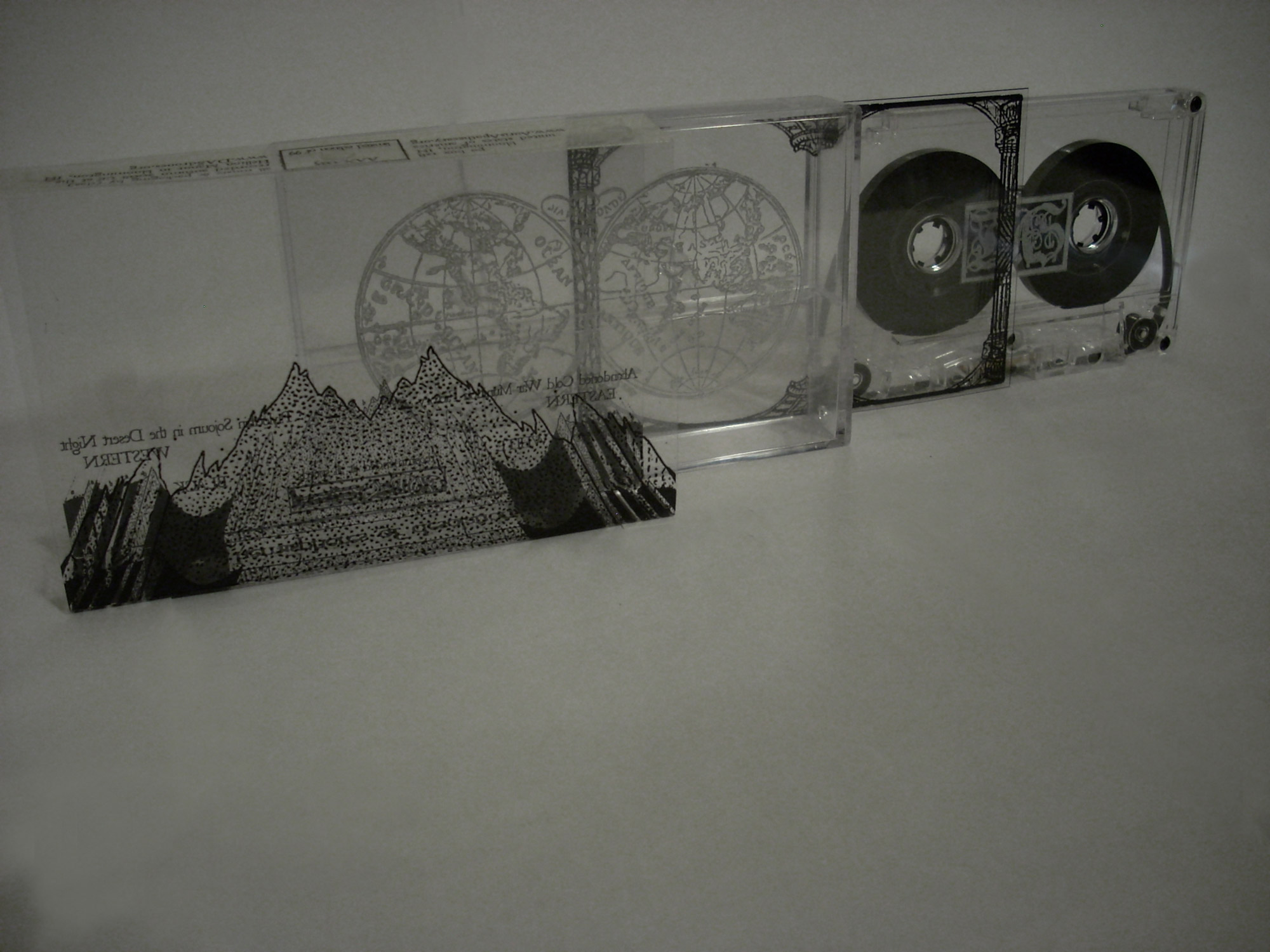 Hemispheres of Desolation
---
Released March 30, 2011
sold-out
Info
A dualistic epic of maximum length, Hemispheres of Desolation is comprised of two 55-minute tracks which are divided into Eastern and Western hemispheres, creating environments of utter desolation at a pace that is truly tectonic. Continuing in the low & slow tradition of his previous efforts as well as recording the piece at an "appropriate" fidelity, DAS quietly crafts minimal drone layers of oscillators & guitar to build a dense wall of dreary seclusion. Guaranteed to aid in sleeping uncomfortably and soundwave decimation to your brain during headphone listening.
Dubbed onto German-made, genuine BASF Emtec Chrome+ chromium dioxide tape stock.
Recommended at all speeds.
Packaging
Transparent overlay printed in black and sealed with clear glue dots, wrapped over a clear hardshell case with silver stamped ink on the face containing transparent insert with black printing. Transparent cassette shell with black and white stamped ink with DAS logo. Serial number in black ink on overlay.
Tracklisting
A1 - 55:00 - Western: Psylocibin Sojourn in the Desert Night
B1 - 55:00 - Eastern: Abandoned Cold War Munitions Factory
Audio