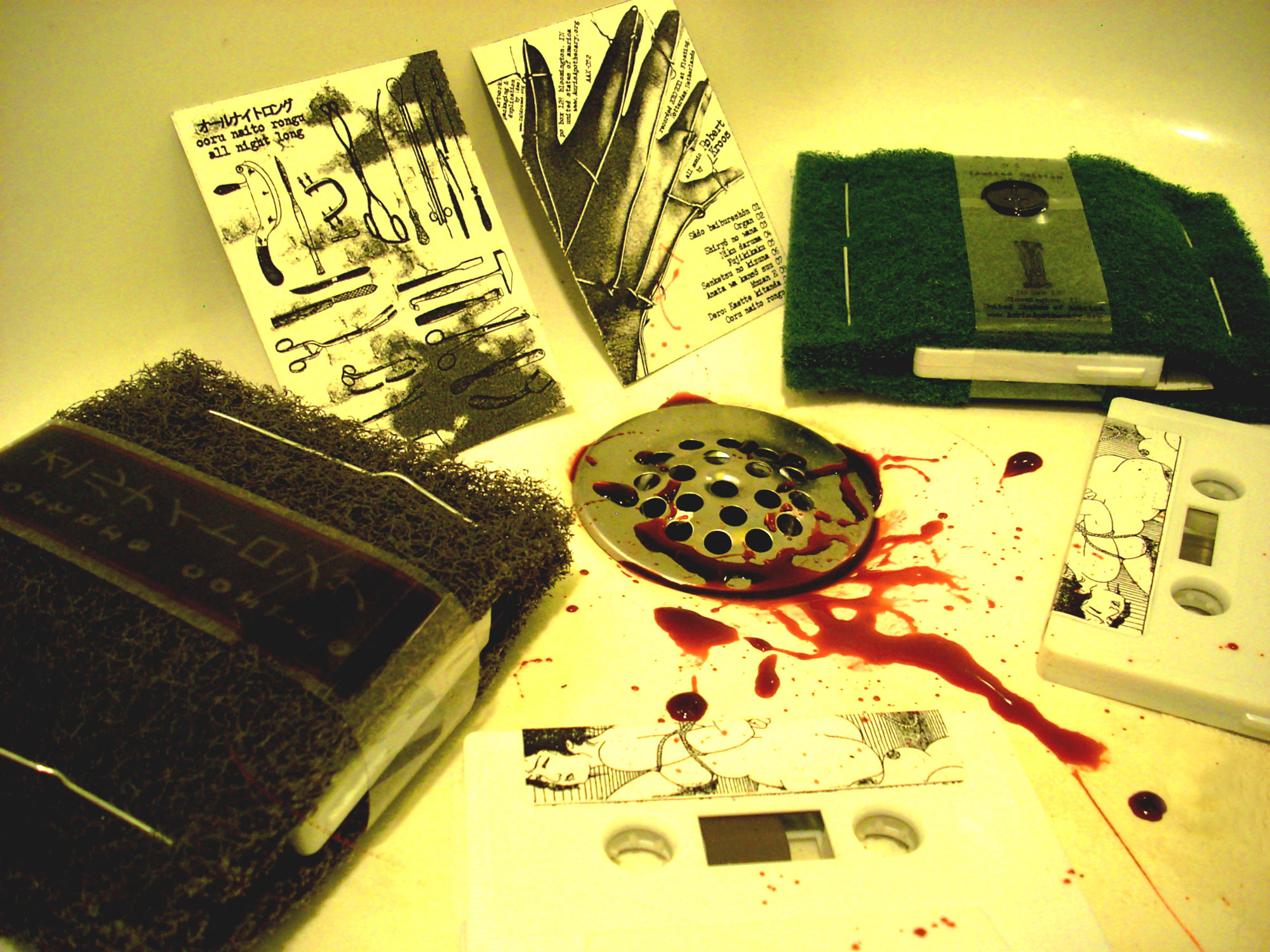 Ooru Naito Rongu
---
Released August 25, 2011
sold-out
Info
Hailing from the Netherlands with a name that strikes fear into the weak, TORTURE CORPSE has released a slew of mind-melting albums that provided a dark look into his atmospheres of blackened depravity. Continuing in this tradition but taking it a step further into the realm of abrasiveness, Ooru Naito Rongu is a concept built around Japanese horror and torture films, embracing the environment of utter sadism and channeling it into audio terror. His harshest work to date, Ooru Naito Rongu is an dynamically-gripping chapter in the TORTURE CORPSE discography, providing emotional discomfort in all the wrong ways...
Notice: Ooru Naito Rongu has been dubbed onto recycled audiobooks from the local library's unwanted stock that have been played an unknown amount of times in possibly despicable environments. The fidelity is in perfect balance with the concept, and we condone any flaws which may arise from it.
Packaging
Grey or green scouring pad sleeve held together with metal wire, with obi wrap on transparent paper with red or green and black inkjet printing. Inserts laser-printed onto white cardstock, obi sealed in black wax. Tapes labelled with inkjet-printed cardstock.
Tracklisting
A01 - 01:12 - Sâdo baiburêshon
A02 - 00:49 - Organ
A03 - 05:11 - Shiryô no wana
A04 - 03:55 - Niku daruma
A05 - 03:35 - Fujikikaku
A06 - 03:55 - Senketsu no kizuna
A07 - 01:49 - Anata wa kansō suu
A08 - 03:51 - Muzan E
A09 - 07:14 - Dero: Kaette kitanda
A10 - 08:44 - Ooru naito rongu