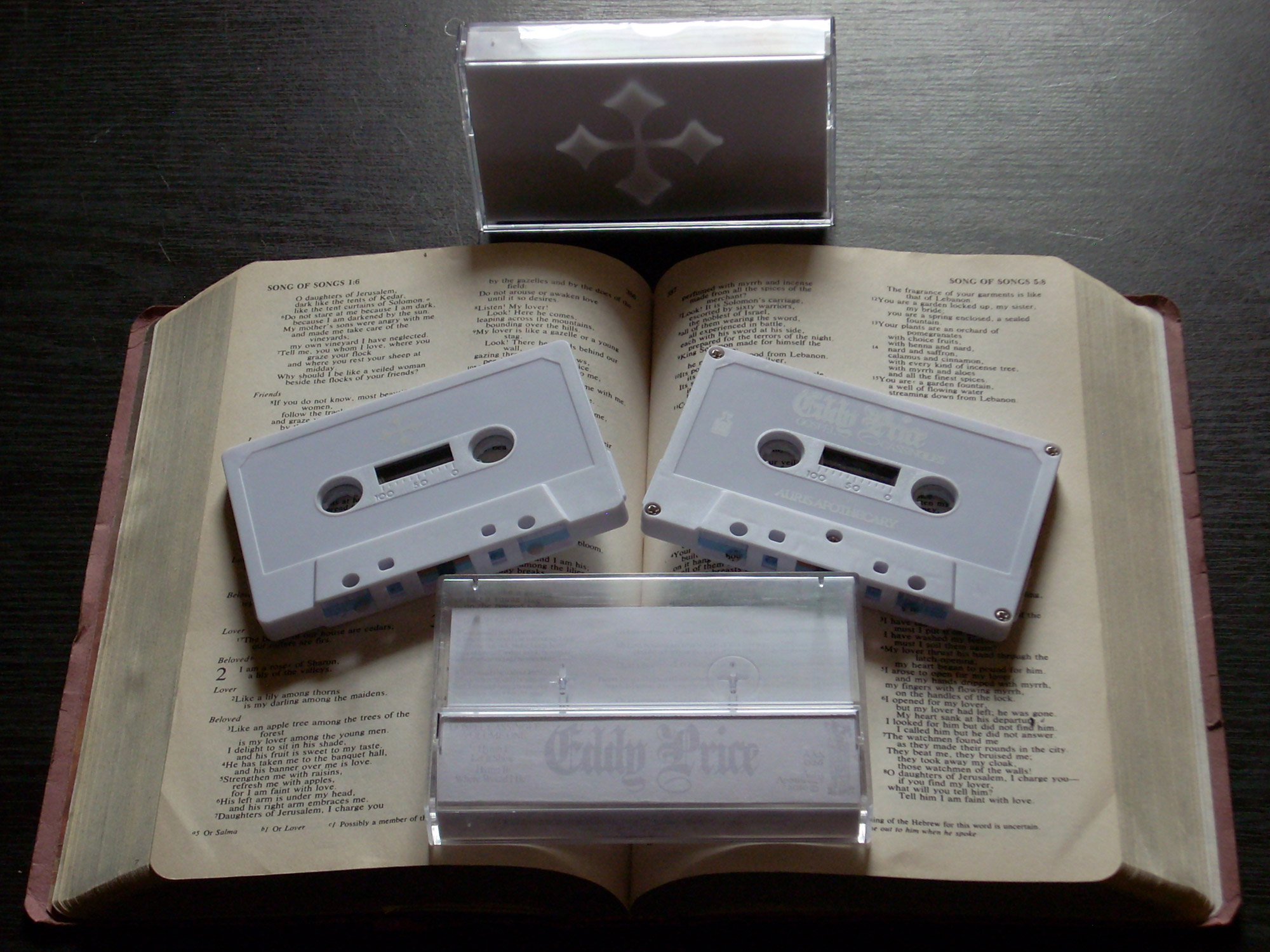 Gospel Cassingle (Volume 1)
---
Released September 17, 2010
sold-out
Info
EDDY PRICE presents two gospel hymns through his trademark rockabilly style on the first Gospel Cassingle in a series of 5. These tunes bring EDDY PRICE to his solo roots, consisting of spring-reverb-soaked guitar and a deep kick drum enhanced with the crashing of a tambourine, all while his vocals howl through classic slapback delay. As if transferred directly from an antique, dusty shellac 45, the lo-fidelity merely enhances the feeling of being transported back to 1950. Short and sweet, the Gospel Cassingle series will surely make saints of sinners and hark back to simpler times.
Packaging
Clear hardshell cases with white spraypaint stencil of cross on cover. White cardstock with light grey inkjet printing. Cassette art and serial numbers stamped with white ink.
Tracklisting
A1 - 02:08 - Let It Shine
B1 - 02:24 - Where Would I Be?
Audio