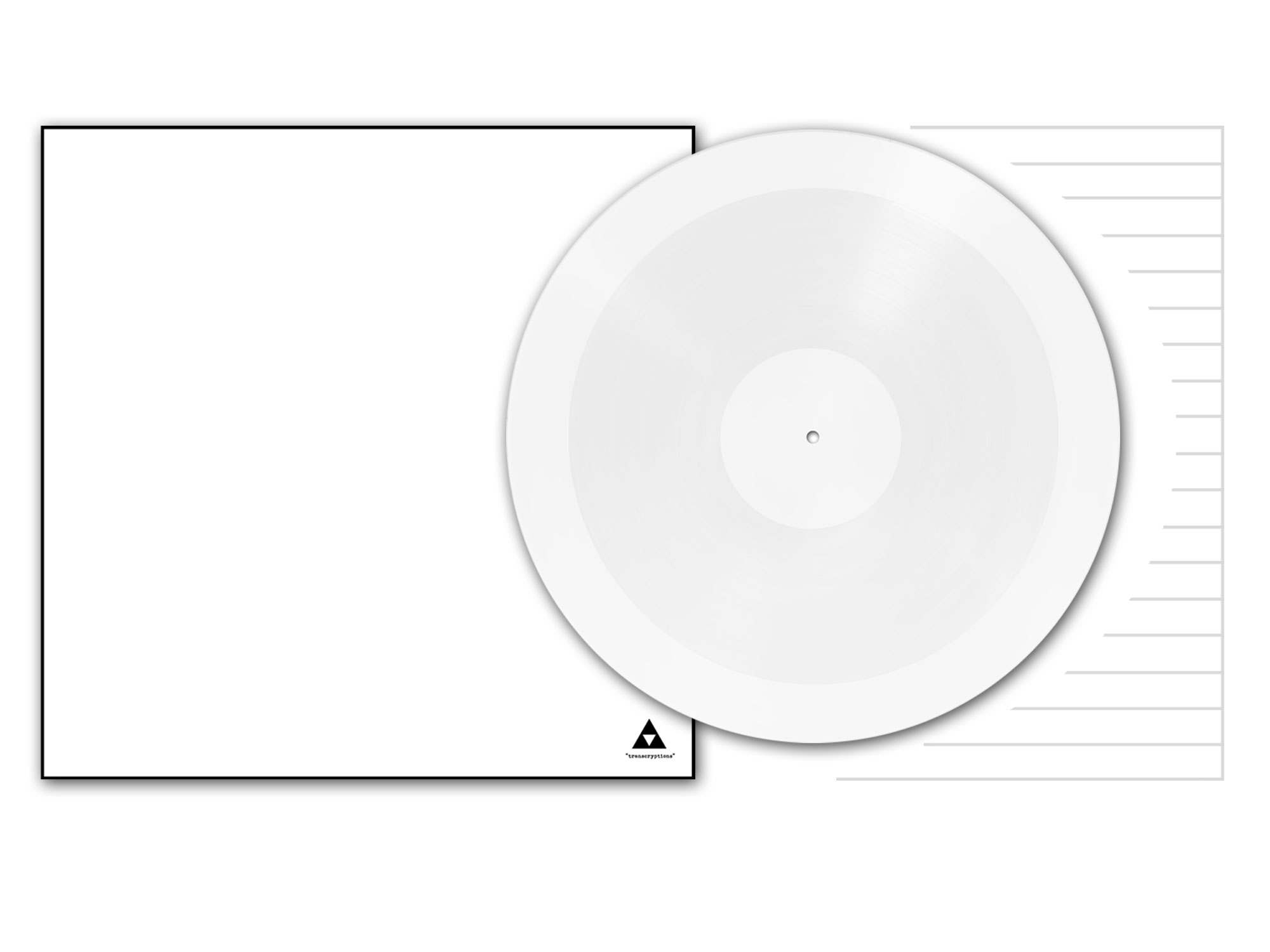 Transcryptions
---
Released October 31, 2013
sold-out
Info
For UNHOLY TRIFORCE, "normal" has never been an option. With every format choice comes a new, disappointment-filled realization that it's most likely unplayable in its delivered form. However, a solution is always possible. With Transcryptions, UNHOLY TRIFORCE have crafted one of the largest records ever available to the public, on a nearly incomprehensible 17 INCH circle of clear polycarbonate. The sheer size of the record, while intimidating enough alone, is in reality only the first set of multiple playback hindrances. The concept & title is an homage to the classic 16" transcription record, often used in radio broadcasts for longer segments of uninterrupted playback - and notably unique in that they must be played on similarly over-sized "transcription" turntables. So what does this mean for the listener? 
Transcryptions has been created as a 17" circle, 1 inch too large for a transcription turntable to play. The audio content, which is to be played at 17 RPM for correct pitch and speed, has been cut at the mark where a 13" record would begin. With the knowledge & intention that a user can cut off the 2" of blank circumference around the outside of the record, the audio would still effectively be 1 inch too large for a normal turntable to play. Damned if you do, damned if you don't. 
Notice: Due to the hand-made nature of lathe cut records, the fidelity & consistency of each copy will vary slightly. An assortment of audio ailments such as dropouts, warble, pitch-bending, static, crackle, hiss & extreme frequency shifting are to be expected, and all flaws which may arise are entirely condoned as adding cohesion to the release concept.
Packaging
Circular 17" lathe cut record cut into 1/16" thick clear polycarbonate, housed inside custom white envelope made of 100lb white French paper with black hand-stamped printing and black wax seal.
Tracklisting
A1 - 37:00 - Transcryptions