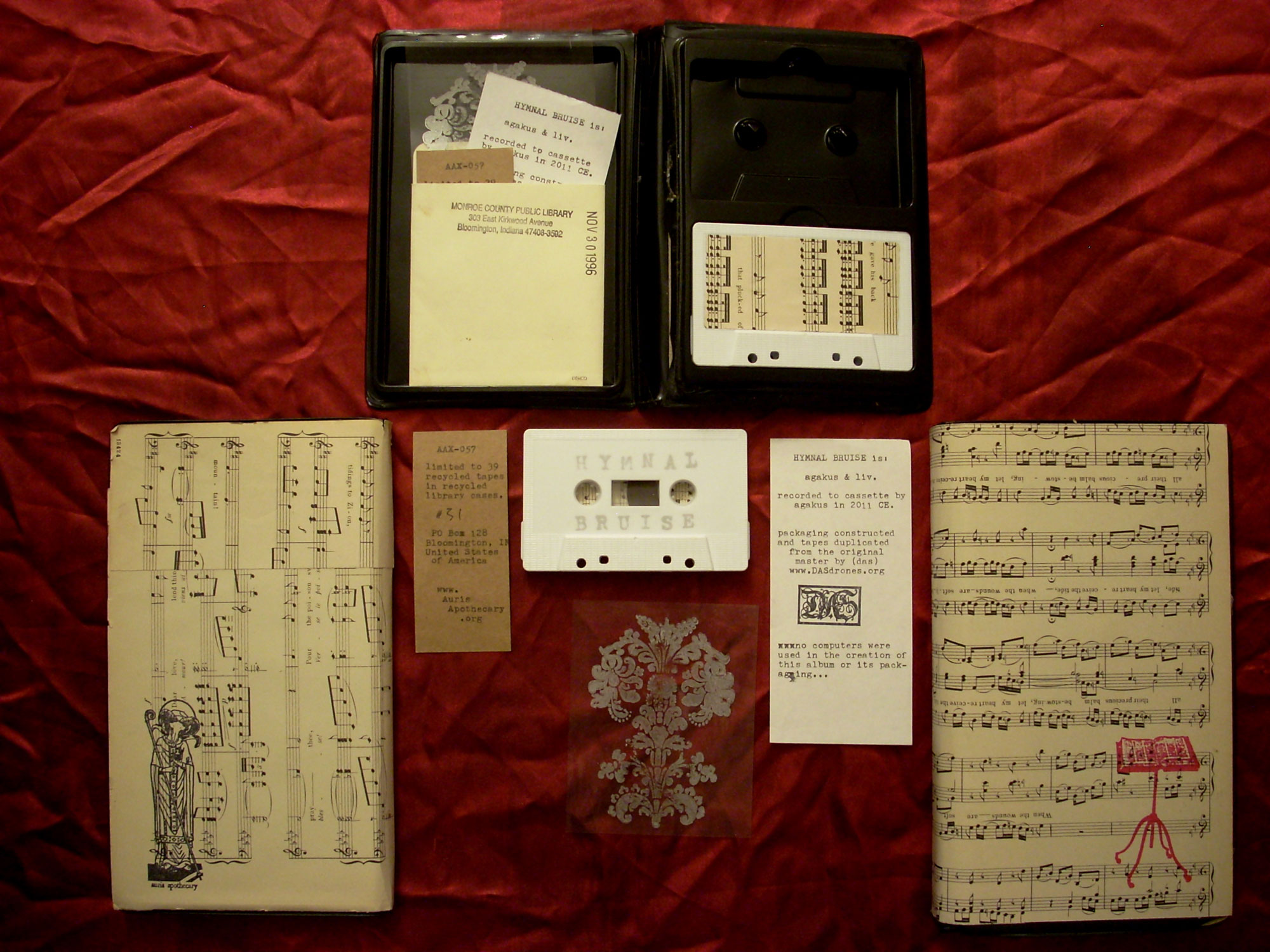 Info
From the blackened basement of the former vocalist for OS (and currently performing as AGAKUS) comes HYMNAL BRUISE, a lo-fidelity undercurrent of atmosphere that borders on mere droning silence. Echoed moans fill the void as slow keyboard dirges build and strings begin to rattle with the vibrations of death, chanting foul passages to signal the funeral procession. With packaging that was created entirely without the use of computers and recycled tapes dubbed directly from the original master, HYMNAL BRUISE is eerie at its utmost intensity.
Notice: Hymnal Bruise has been dubbed onto recycled audiobooks from the local library's unwanted stock that have been played an unknown amount of times in possibly despicable environments. The fidelity is in perfect balance with the concept, and we condone any flaws which may arise from it.
Packaging
111 year old hymnal paper adhered to recycled library cases of differing sizes. Ram stamp in archival black ink, front stamp in red ink. Inserts crafted from scraps and hand-typed on a vintage typewriter, as well as clear insert stamped in silver ink. Cassettes labelled with hymnal paper and silver ink.
Tracklisting
A1 - 11:41 - Untitled
A2 - 17:24 - Untitled
A3 - 18:16 - Untitled
Audio