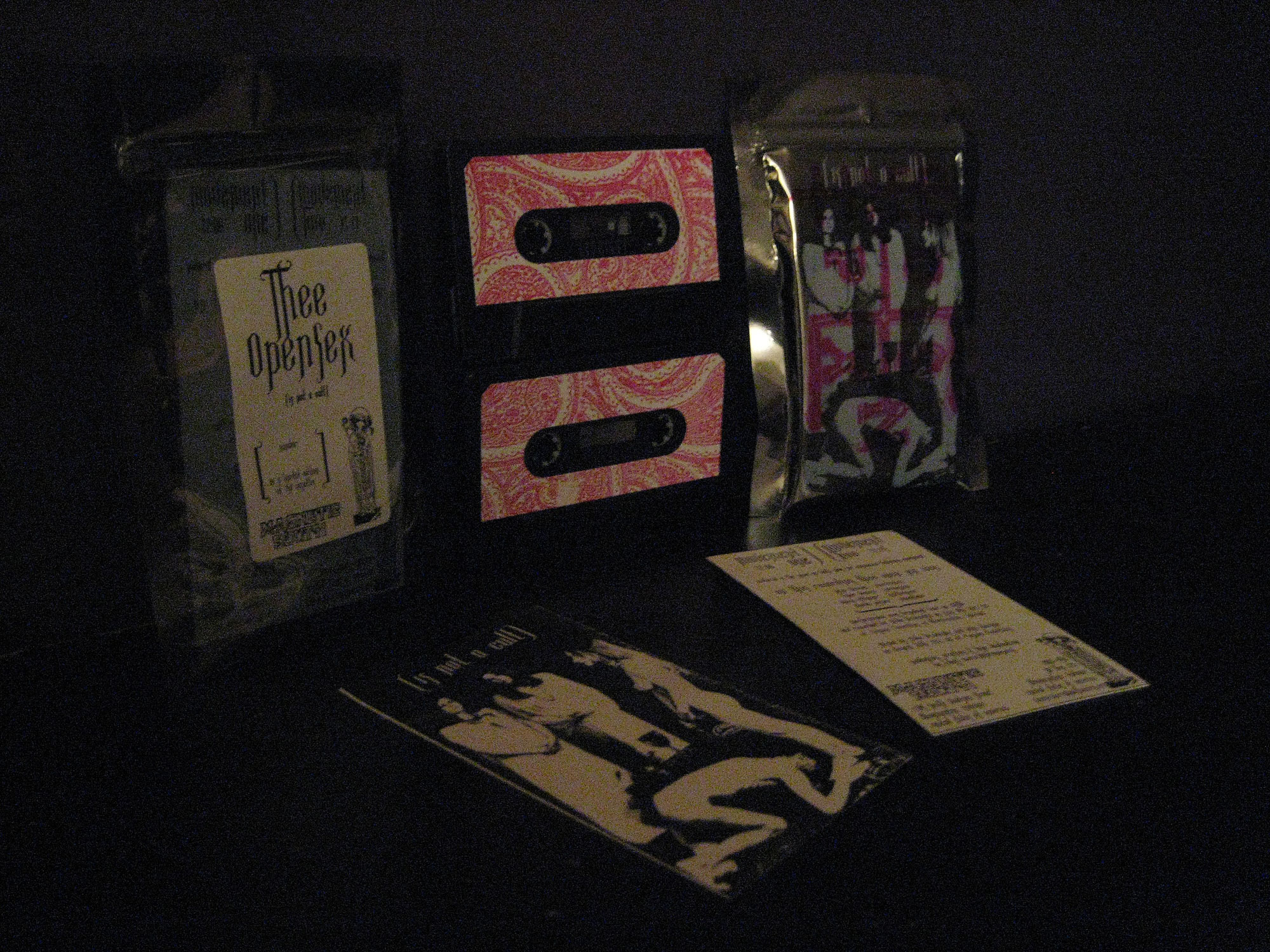 Info
A psychedelic super-group of mammoth proportions, Bloomington, Indiana's mysterious revolving collective known as THEE OPEN SEX has been proudly bringing the sounds of cerebral stimulation to basements and venues around the Midwest for a few years. On this cassette, slow-enveloped synthesizers create mesmerizing drones while theremin-like sounds and wailing saxophone echo and fill the chambers as ritualistic percussion pummels unwavering rhythms in the background. A modern ceremony of hypnosis performed live over the airwaves (WFHB) and captured in perfect fidelity at Russian Recording. Featuring (current/ex) members of Early Day Miners, Apache Dropout, Dylan Ettinger, the LØRAX, Kentucky Nightmare, Circuit De Yeux & more.
This release is a collaboration with Magnetic South.
Packaging
Anti-static ziploc bags with pinkish stamp on front and b/w labels on back. Insert laser-printed onto white cardstock, cassettes labeled with hand-printed paper labels, serial number stamped in red ink.
Tracklisting
A1/B1 - 12:06 - Movement I
A2/B2 - 11:14 - Movement II
Audio
Video