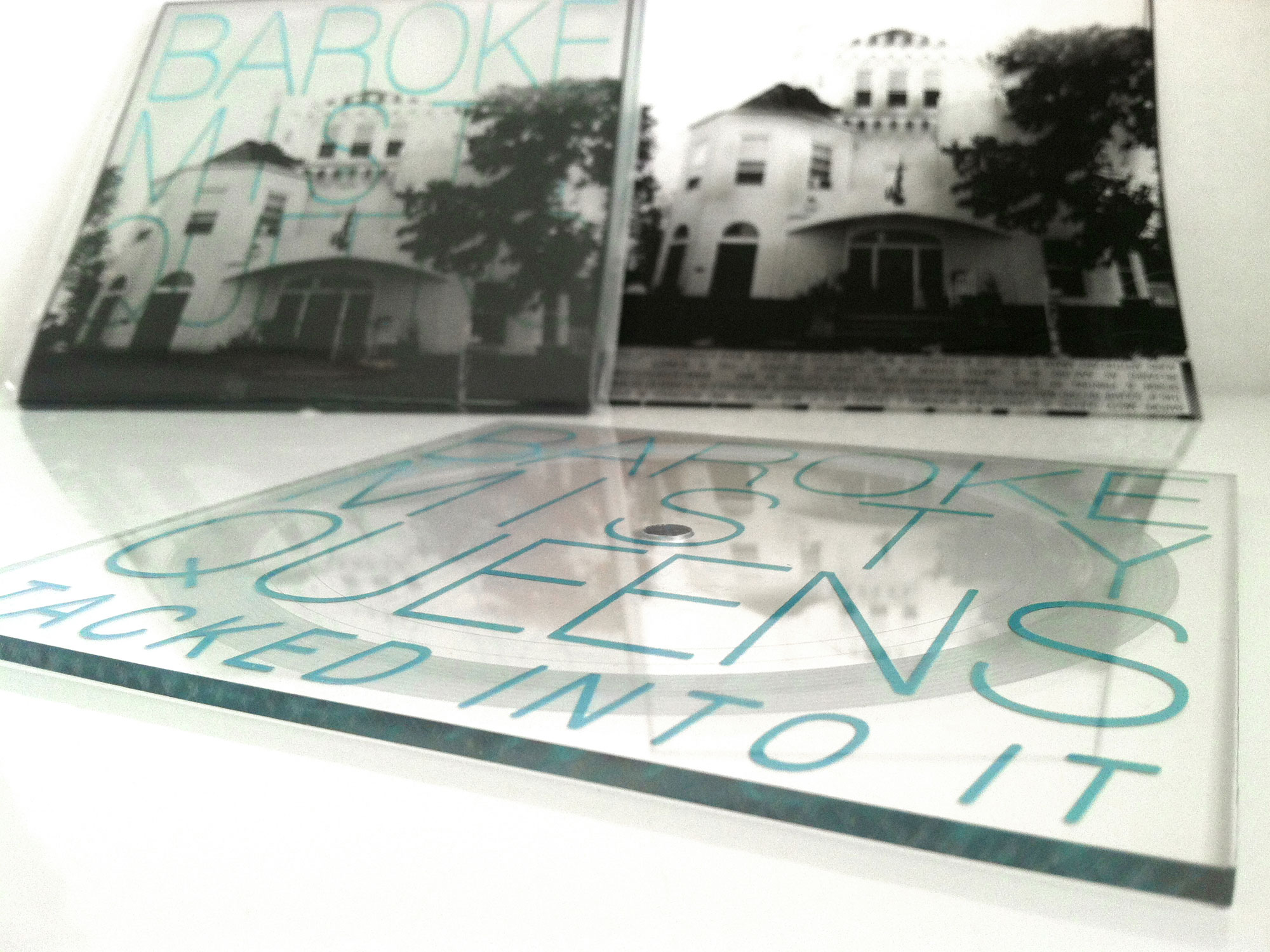 Info
Although it clocks in at only a little over 2 minutes long, Tacked Into It has been an ambient electronic anthem for Auris Apothecary for over 7 years now, spending countless nights on sleeping playlists and meditative listening sessions. Recorded in 2006 by BAROKE MISTY QUEENS, a former high-school compatriot, the subtle yet masterful composition has proven a timeless track which we have registered over 500 plays since first hearing. Thus, we are elated to present it as a permanent physical manifestation for the first time in its existence, lathe cut into crystal clear polycarbonate squares at 33RPM, beautifully adorned with B-side printing and insert artwork of BAROKE MISTY QUEENS' former home, a literal castle. All of these touches, while simple alone, together equal an elegant audio artifact we are honored to see finally come to fruition.
Notice: Due to the hand-made nature of lathe cut records, the fidelity & consistency of each copy will vary slightly. An assortment of audio ailments such as dropouts, warble, pitch-bending, static, crackle, hiss & extreme frequency shifting are to be expected, and all flaws which may arise are entirely condoned as adding cohesion to the release concept.
Packaging
One-sided 1/8" thick clear polycarbonate cut into 6" squares, lathe cut in mono at 33 RPM. Silkscreen-printed B-side art printed in process-blue enamel ink with touches of metallic silver. Insert laser-printed on clear transparencies, stamped with serial number in black ink. Whole package contained in heat-sealed poly sleeve.
Tracklisting
A1 - 02:08 - Tacked Into It
Audio
Video