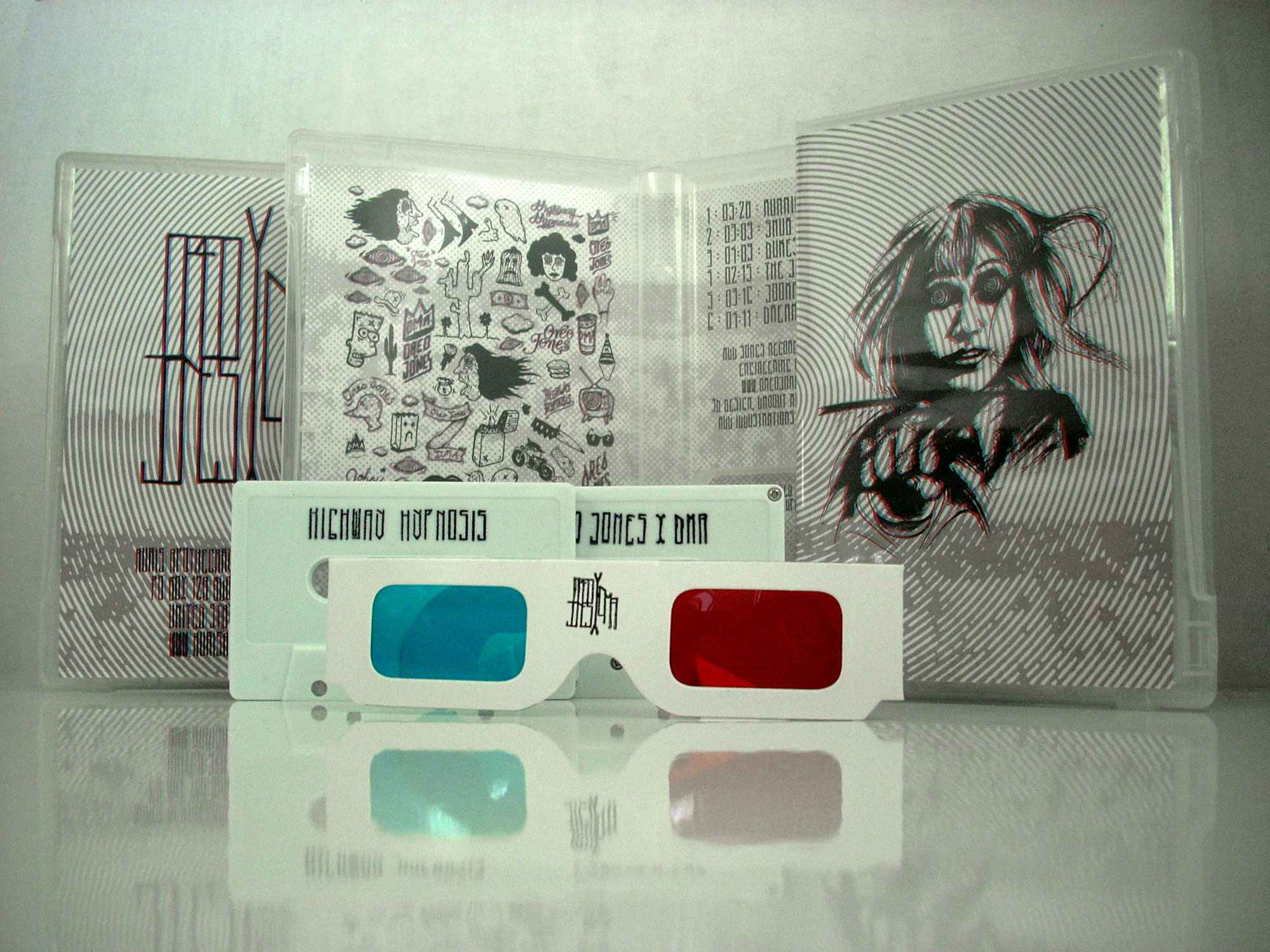 Info
Almost 2 decades ago on a playground in Indiana, OREO JONES and 2/3 of Auris Apothecary resided in tandem, utterly unaware of their destined future convergence of artistic paths. His mom was one of our 3rd grade teachers, we attended the same punk/hxc shows in rented Parks & Rec buildings throughout middle and high school, and our passions for underground music have flourished into careers spent furthering it. Therefore, it is with the utmost honor that we present OREO JONES' first foray into analog, pro-dubbed onto high-fidelity Chrome+ tape stock for the ultimate in 20Hz-20kHz frequency response.
Featuring the wizard-like production & musical collaboration of a most notorious accomplice, DMA (of former Jookabox fame), Highway Hypnosis presents 6 tracks of blitzed out Midwest hip-hop sent through a meat grinder of genres and stylistic cues. The resulting collage of subsonic bass grooves, dub snares, analog tape delay, spaghetti western guitar, and more creates a unique peek into one of the region's most dynamic sonic duos.
Packaging
Oversized clear cassette albums with glossy double-sided insert featuring 3D art. Pro-duplicated white cassettes with black hand-stamped printing. White anaglyph 3D glasses with rubber stamped art.
Tracklisting
A1/B1 - 05:28 - Runnin' (ft. Azieb Abraha)
A2/B2 - 03:09 - Snub Van
A3/B3 - 04:09 - Dukes of Zimbabwe (ft. ShowYouSuck)
A4/B4 - 02:15 - The John Wayne
A5/B5 - 03:16 - Jookabox FF-Remix
A6/B6 - 04:11 - Dream Babe
Audio
Video