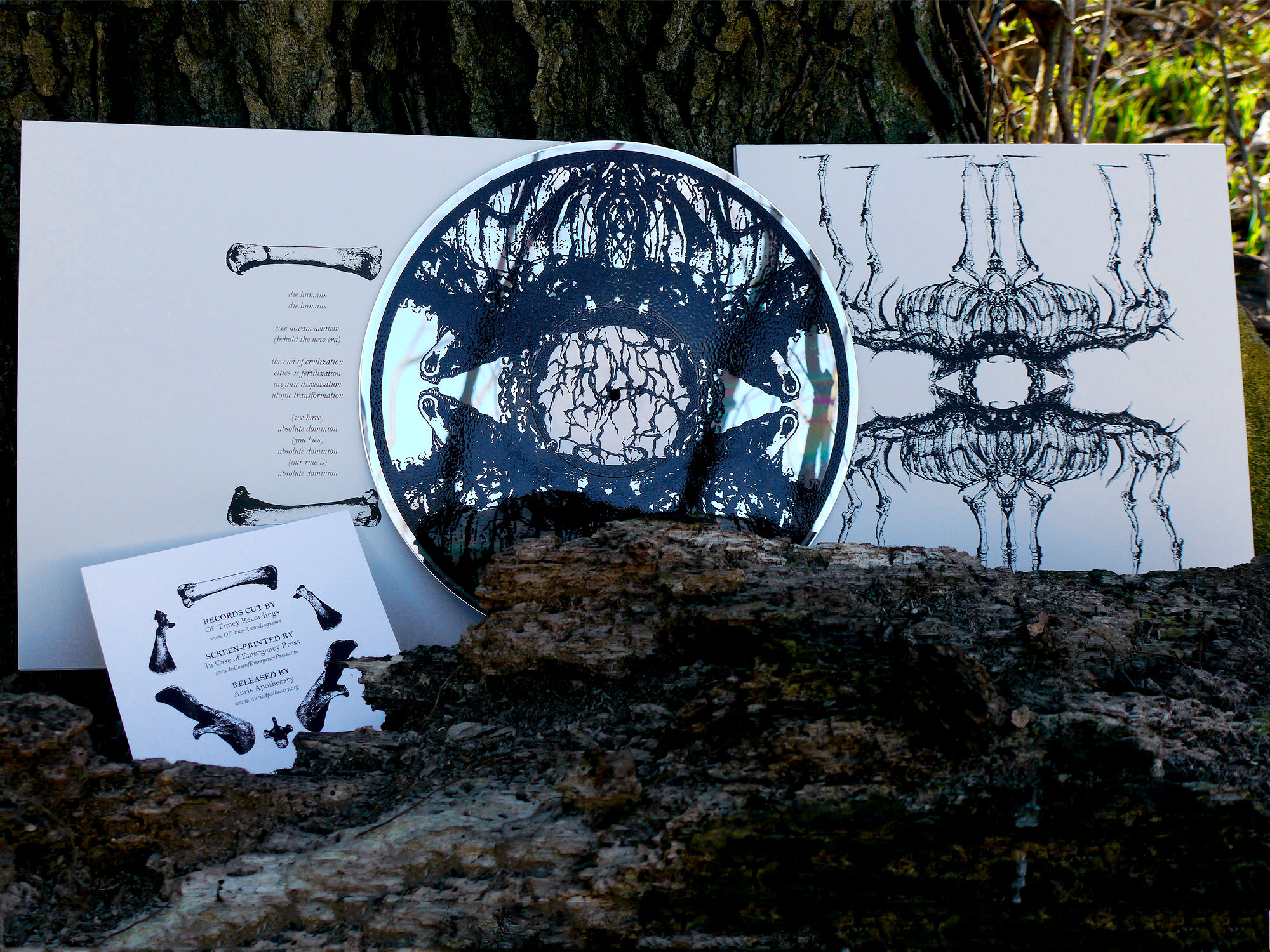 Info
Serving as the spiritual summation of the SHROUDED ELK mantra ("fuck humanity, worship earth"), Absolute Dominion is a single potent track of voracious intent, detailing misanthropic visions of society's end and the rise of the natural order. Whereas SHROUDED ELK's demo Skeletal Forests focused on darkness, Absolute Dominion channels light. Through grinding blast beats and supersonic guitar tones, SHROUDED ELK revels in the concept of humanity's demise, with lyrics as unsubtle as "die humans, die humans" and "the end of civilization / cities as fertilization / organic dispensation / utopic transformation," and delivered using an array of vocal styles ranging from high-pitched shrieks and distorted howls to whispers in Latin and monk-like chants. Although it clocks in at under 3 minutes runtime, Absolute Dominion is an acutely-honed representation of SHROUDED ELK's potential, serving as a proper debut after years spent in quiet hibernation.
Absolute Dominion has been cut onto recycled laserdiscs and screen-printed with ultra-permanent enamel ink on the B-side, creating a transcendent artifact that shimmers with brilliance.
Notice: Due to the hand-made nature of lathe cut records, the fidelity & consistency of each copy will vary slightly. An assortment of audio ailments such as dropouts, warble, pitch-bending, static, crackle, hiss & extreme frequency shifting are to be expected, and all flaws which may arise are entirely condoned as adding cohesion to the release concept.
Packaging
– 12″ lathe cut laserdisc / mono / 45 rpm
– Screen-printed B side in black enamel ink
– White glossy jackets with black screen-printed art
– B/w hand-numbered inserts on white 100lb paper
Tracklisting
A1 - 02:47 - Absolute Dominion
Audio